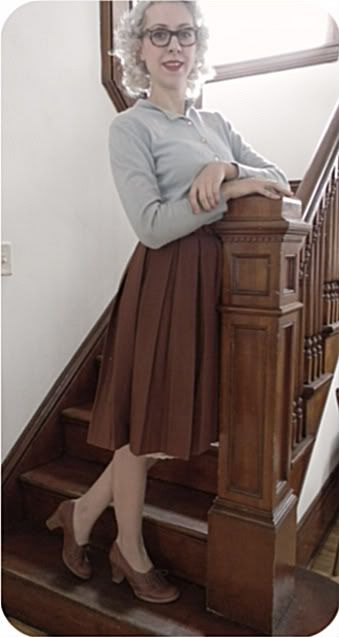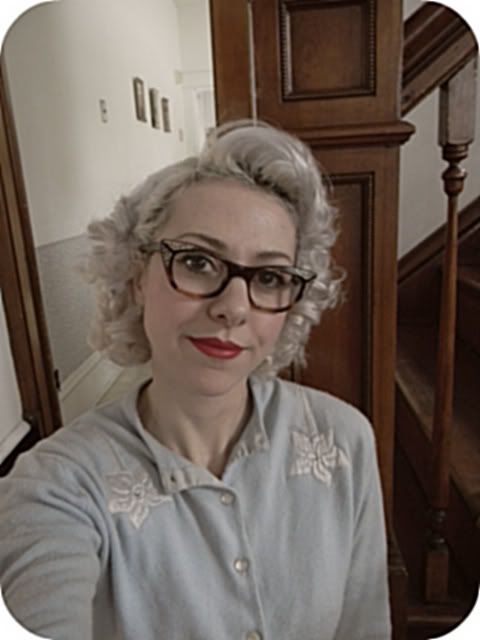 Just wanted to do a quick outfit post. Thought that would help lighten the mood a bit. I hope you all have a wonderful weekend. I will be sewing up a storm!
Powder blue, flower cardigan- Salvation Army
Brown wool skirt- Tatters
Shoes- Steve Madden
Next post will be about my latest sewing endeavorers.
Until then, Au Revoir!