This post is a little late, but better late then never I guess.
A week or so ago one of my favorite summer past times closed it's doors. Not because of a failing economy or lack of interest, but for a "business deal". Porky's, an iconic Drive-in closed it's doors after being open since 1953. This was one of the last real gems for retro lovers in Minnesota.
When my boyfriend and I started dating(many moons ago), one of my favorite dates we would go on would be cruising down University in our 62' Galaxie 500, stopping at Porky's for a burger, malt and the best onion rings around. My mouth waters just thinking about them. To end the evening we used to drive out to one of the two remaining drive-in movies and end the night under the stars. We used to have said dates a few times a summer, more if my fella was trying to get on my good side. With sadness those are now just fond memories.
We decided on the last night it was open to go down and do it up right, just like we would have this summer if it was still open.
Here is my handsome fella keeping it cool as we sat in bumper to bumper traffic for over a half hour waiting to get close.
I don't have many pictures of us cruising around in "Alie" the Galaxie. (She is called Alie because when we dug her out to the farm field in Northern Minnesota she only had those remaining letters on the back trunk lid from the full word GALAXIE. She now has all of her letters but the name has still stuck.)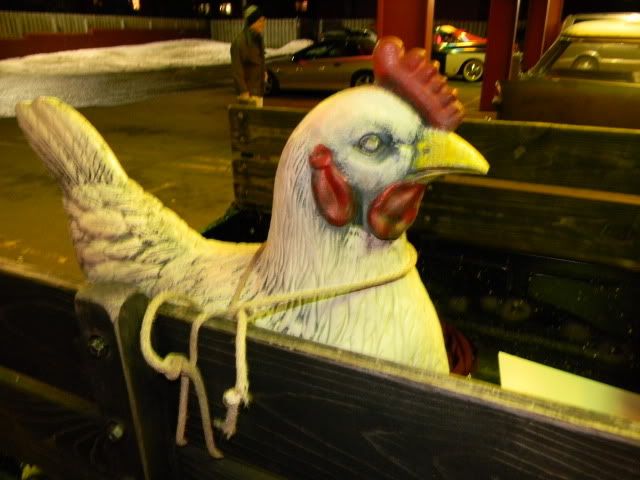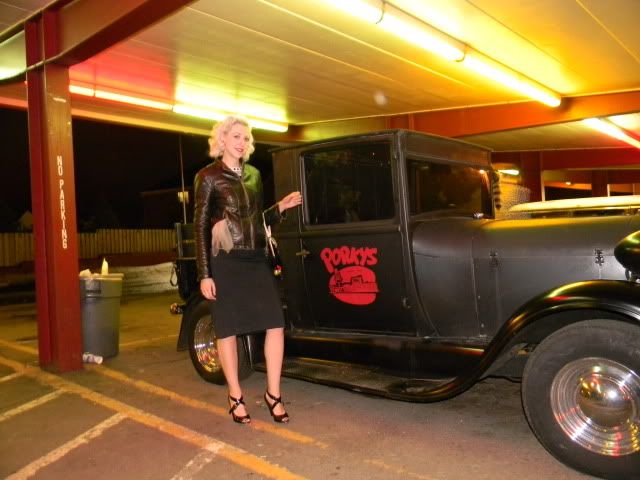 When we got there most of university had already been dug up for a new lightrail system to be put in. This construction made it impossible to get into the parking lot. I was saddened the most by this fact. Normally (at least a few years ago), the parking lot would be full of vintage cars and their owners hanging out and enjoying some food and chatting it up with other car owners. It's own night car show, if you will. To see it empty but this old Porky's truck was super sad. I had never seen that truck before, or that Chicken!!
Anyways, here are some photos of the building. The line for food was two blocks long for over 6 1/2 hours. So, I never got any of those delicious onion rings. There are rumours of opening a Porky's at the Minnesota State Fair. Which is another interesting event that happens in MN, people anticipate all year. I'll post about that event after it happens.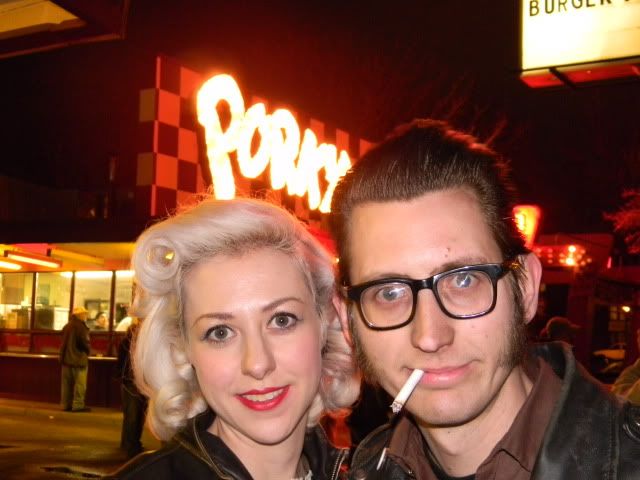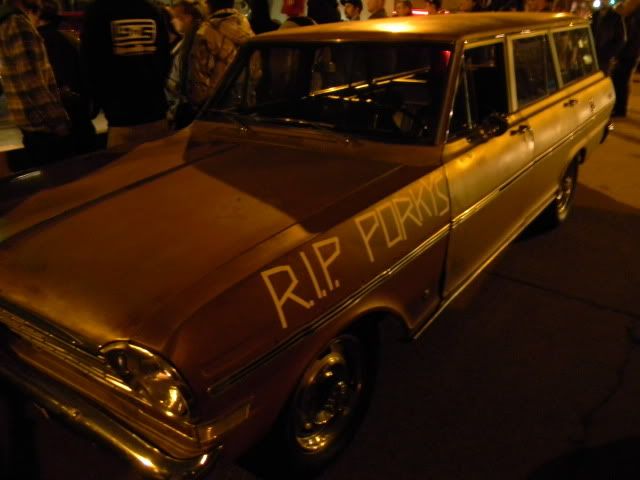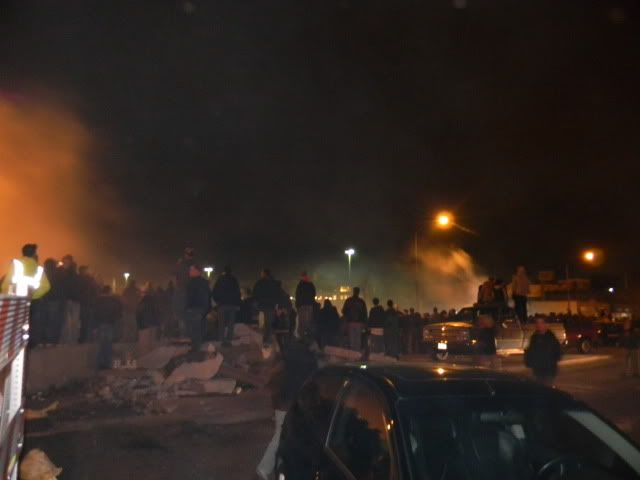 Towards the end of the night it became total mayhem. The cops were staying away from the block allowing for burnouts and drag racing down the block in front of Porky's. It felt just like the older days, when I first started spending my summers at Porky's. The whole end of the evening felt so serial and mildly post-apocalyptic. There was all the smoke from the burn outs and the cement tore all up.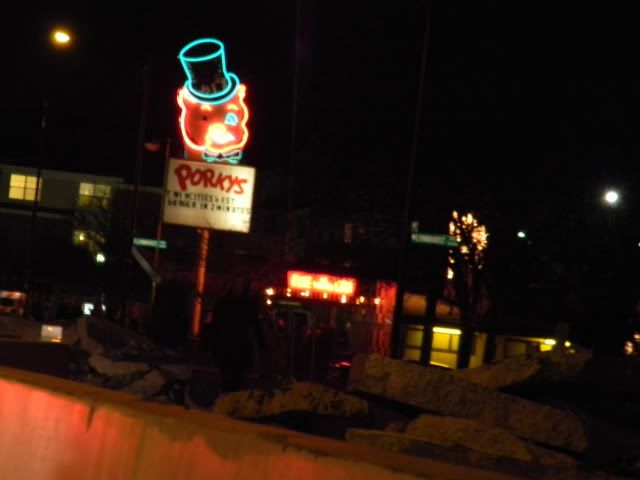 As we drove away and I looked back to take a picture I had perfectly timed it for the sign to give me a wink. That is the way I will always remember Porky's, hot summer nights and a friendly neon sign that winked at you as you said Goodbye!