Thursday as such a leisurely morning. We woke up late, eat breakfast at one of the restaurants at the hotel, watched some bands and then waited for the venders to open and after they did, we partook in some seriously crowded shopping.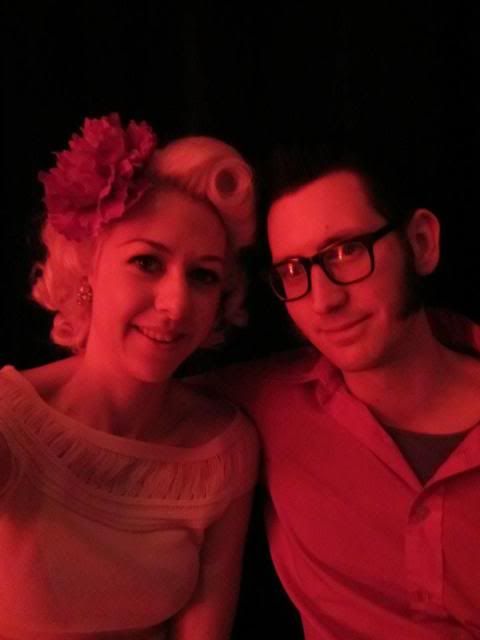 My girlfiend Alisha, very upset this suit is a bit to small.
We call this photo "Regret"
She likes stripes, can you tell?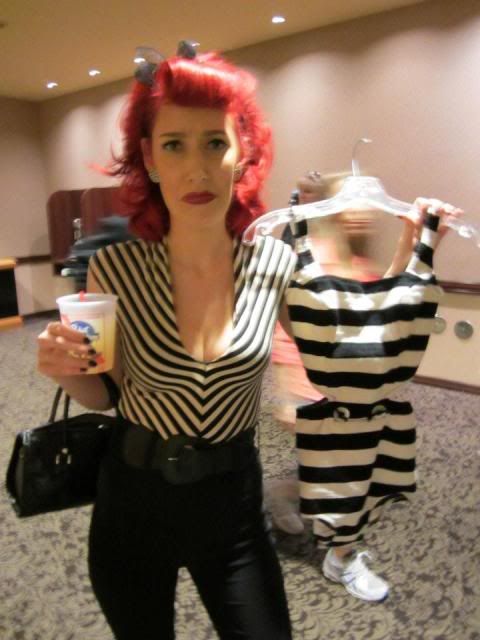 Stopping to pose with the always fabulous Micheline Pitt.
After shopping it was time to change and head over to Frankie's Tiki Lounge for the Pin-up Girl Clothing Meet and Greet. We had so much fun, and the tiki drinks were very strong, so needless to say the photos got more and more goofy as the evening went on.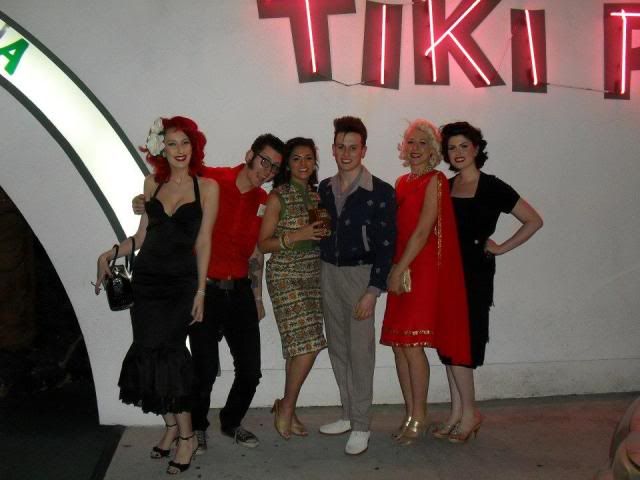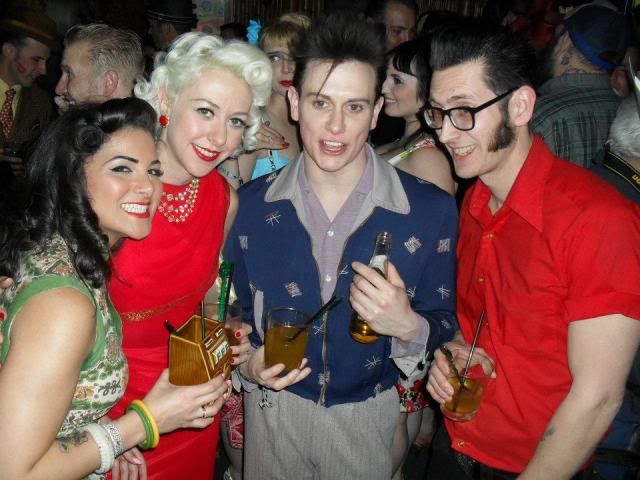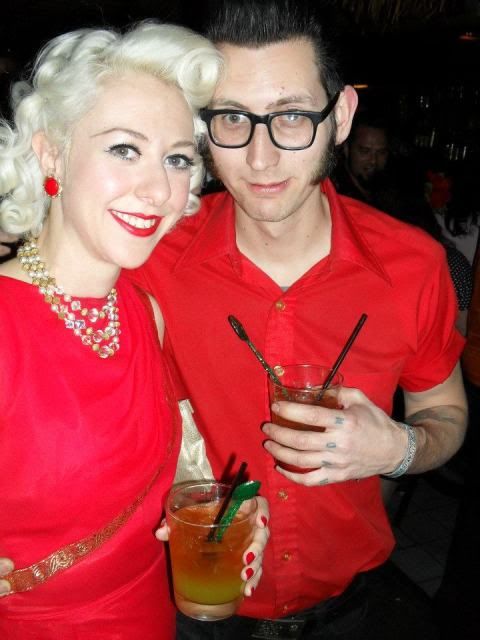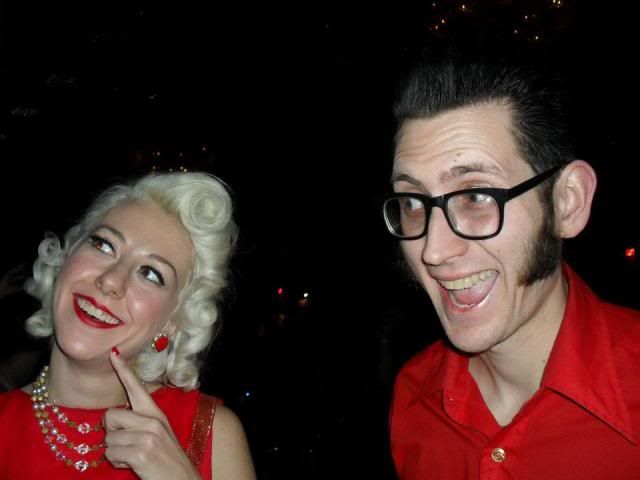 Well, it has been over a month since Viva and I have been so bad at blogging that I am just going to end it there. I will finish the other recaps soon too.