I hope to be better about my Viva recaps this year then last. I don't know what was wrong with me, but I couldn't seam to bring myself to do them. So I think without putting a ton of effort into them and just getting them done will make the task a little less daunting.
Wednesday:
We arrived in Vegas at about 3:30pm, picked up at the airport by my girlfriends mother and she took us to this Mexican restaurant, Viva Mercado's. It was amazing. We met up with the rest of our gang that flew in on separate flights. We drank margaritas, had delicious food, chimichangas, and the bartender at the very end of our meal sent over Almond Tequila. It was very tasty, like nothing I have ever tasted before, but will try and find in Minnesota. Yum!
After our tummies were full it was off to check into the hotel and get ready for the Wild Record Pre-show. Last year, this was one of my favorite events. We wouldn't miss it! The line up was incredible. Noah and I budgeted quite a bit of cash to pick up CD's this time. The week before we left for Vegas we scowered the
Wild Records Website
to see which bands CD's we wanted. I'm glad we did, they had almost every artist on the label.
Line Up:
Group shot: Alisha, Steph, Ruby, Ashley and me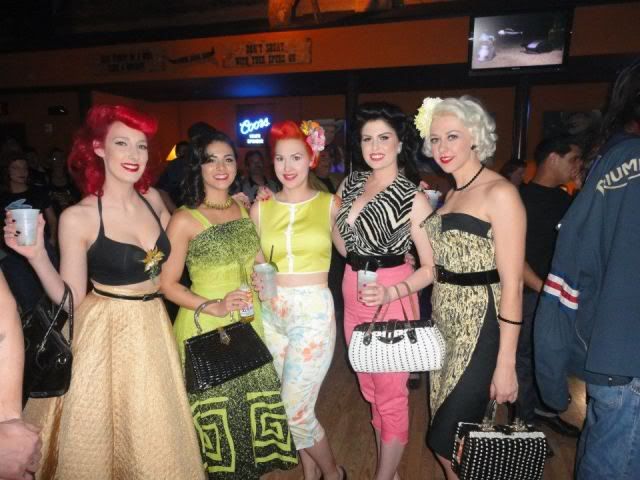 Gals: Me, Ruby and Step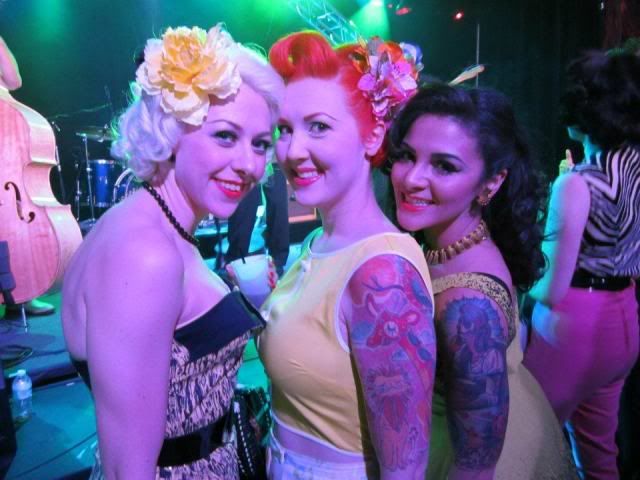 and My love and I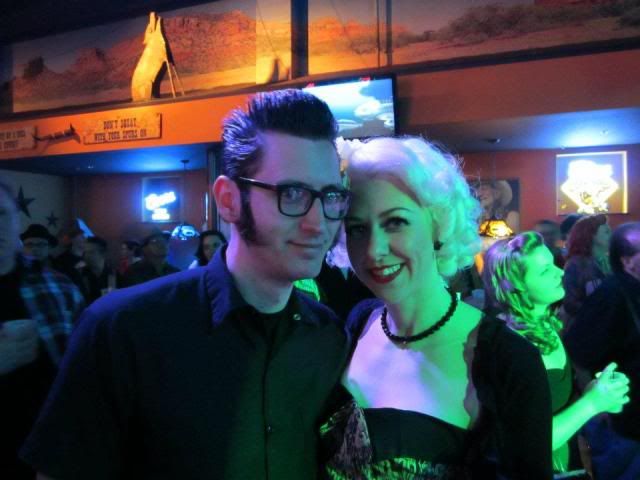 I had such a great time dancing the night away and meeting up with Viva friends I met last year.
The perfect way to start out the week!