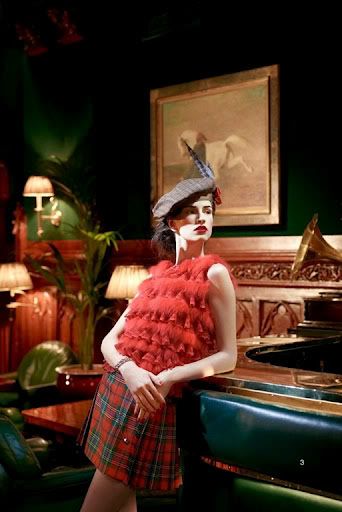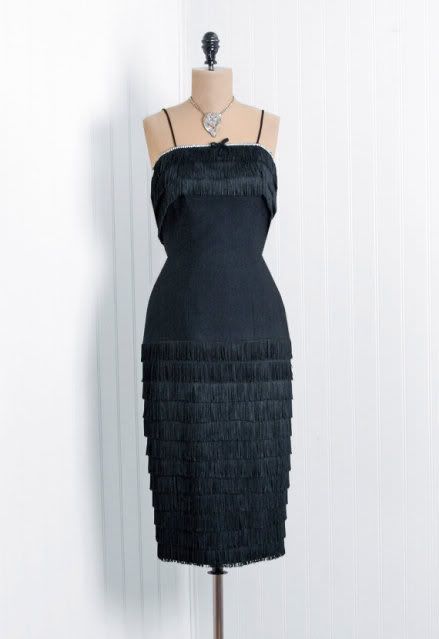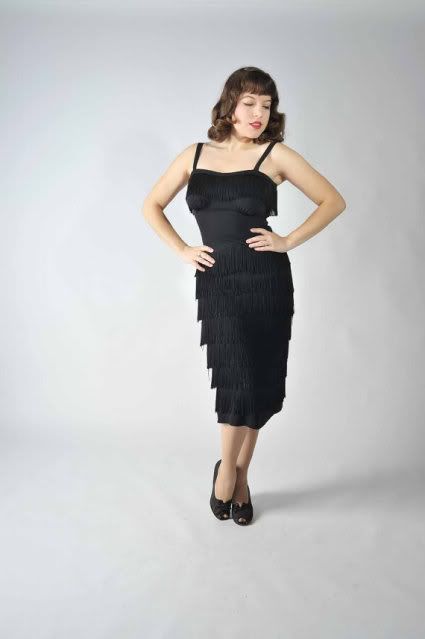 Designer unknown but for sale at:
"Betty Hutton - Somebody Loves Me"


A couple of days ago my girlfriend Ashley sent me this Betty Hutton Video to show me this amazing fringe dress. Of course with that came instructions with what color she would like her's to be. I don't know about you ladies but I love fringe! I just found a source for 9in fringe. SWOOON!
I was looking through some of my etsy favorites and realized I have several amazing fringe dresses there too! The dress from
Atlas Falcon Vintage
I almost bought, but is a little to small in the hips, so now that I have a fringe source I can replicate this dress. I have also seen in person this same dress in Cream. Which is, I think, more amazing then the black.
Since fringe seams to be popping up in my life more and more, I think I should really start a new project.
What is your favorite fringe dress?